Please evaluate your family's health carefully before visiting a local playground, and please use hand sanitizer and follow all mask and social distancing requirements.
Thank you to reader Shari Bartholomew for submitting this review of Gardner Field Playground in Acton! If you would like to submit a paid review of a local playground, please email barbarae@macaronikid.com for advance approval and guidelines.
Gardner Field Playground
526 Massachusetts Ave (approximately), Acton, MA
Date/Time Visited: Wednesday, June 15, 2016 at 3:30 pm
Bathrooms: No
Parking: Street parking
Shade: Some
Benches/Tables: Benches
Additional Features: Basketball court
We absolutely adore this playground and visit it quite often; I actually couldn't decide what date to list above because we're there so much. It's a nice, small playground with a lot of green space, so kids can run around and have fun and you can keep an eye on them no matter where they may be. Although it is not fully fenced in, it is set back from the road and there is a low fence across some of the border of the field.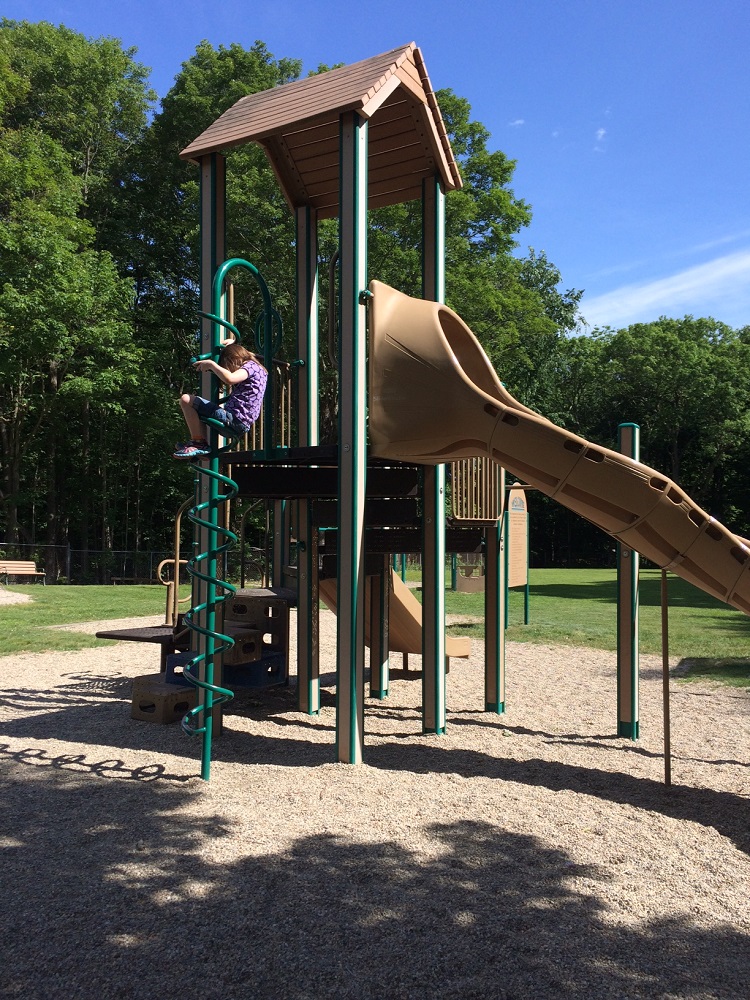 By far the coolest feature of this playground is the fire engine climbing toy. With two steering wheels, ladders, rubber tires and lots of places to climb, my kids love hanging all over it. A second structure that makes this play ground stand out is the square bouncer: multiple kids (and adults!) can stand on it and bounce at the same time. My daughter and her friend spend a long time on it whenever we go there together.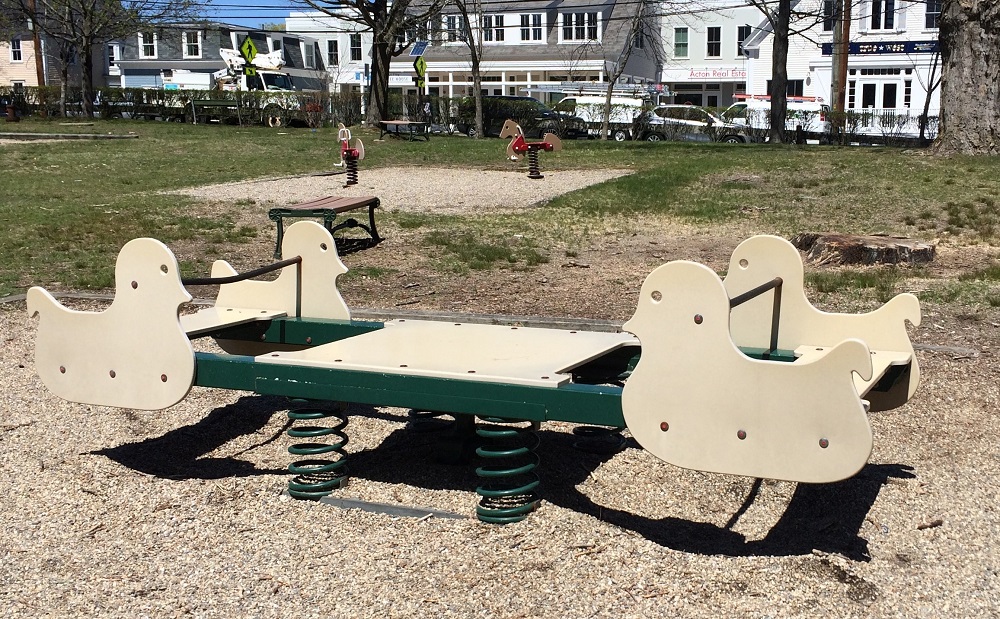 The largest of the play structures has multiple levels with one twisty slide, two straight slides, a spiral sliding pole, a steering wheel and some hanging bars. Big kid swings, baby swings and a tire swing add to the fun, as does a see-saw with room for two kids on each side, and several animal bouncers. There are also a few little alcoves with tables inside them and two other climbing structures (one vertical and one round) here.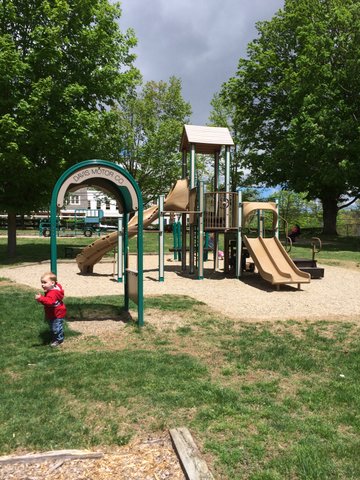 There are some nice big shade trees and a few benches. We have often brought our lunch along to picnic.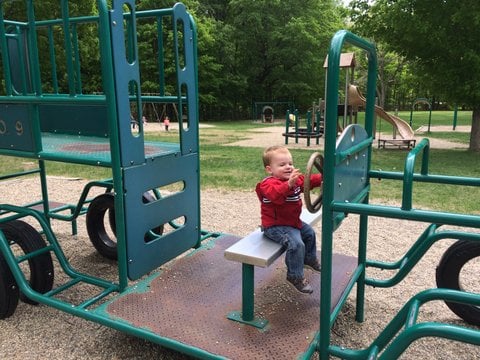 Gardner Field is located in West Acton, which is a unique and interesting place to visit. The commuter rail runs across Massachusetts Avenue fairly often, so if you have a train lover, be sure to check the schedule and keep an eye out for the familiar silver and purple cars. A new complex was recently built across the street from Gardner Field, which includes a really nice coffee shop (Acton Coffee House) and True West, a solar-powered craft brewery and farm-to-table restaurant. My husband and I recently had a date night there, but I would definitely go back another time with the kids.
Finally, check out Idylwilde Farm's market on your way home; it's at 366 Central Street and has tons of delicious goodies!
Macaroni Kid Acton-Concord-Bedford-Lexington is a free weekly newsletter and website focused on fun events and information for local families.
We gather together all kinds of local family events and activities each week, and add useful information about classes, family-focused businesses, book and product reviews, recipes, crafts, school and camp guides and more.
Subscribe today to receive our email newsletter every Thursday!