We recently had a camp out with a few people, and of course S'mores were on the menu. I decided to do a little experiment, and try several s'mores type recipes (plus regular s'more, of course). All of them are super easy, and can be done even without a fire! That means you can enjoy s'mores goodness anytime, not just when camping!
What we tried:
S'mores Pops
S'mores Popcorn
S'mores Dip
S'mores Trail Mix
S'mores Bars
What we did:

The overall favorite was the S'mores Dip. It went fast, and there was none left. The least favorite was the S'mores Bars because the cereal in them became kind of chewy. These are all easy to try at home.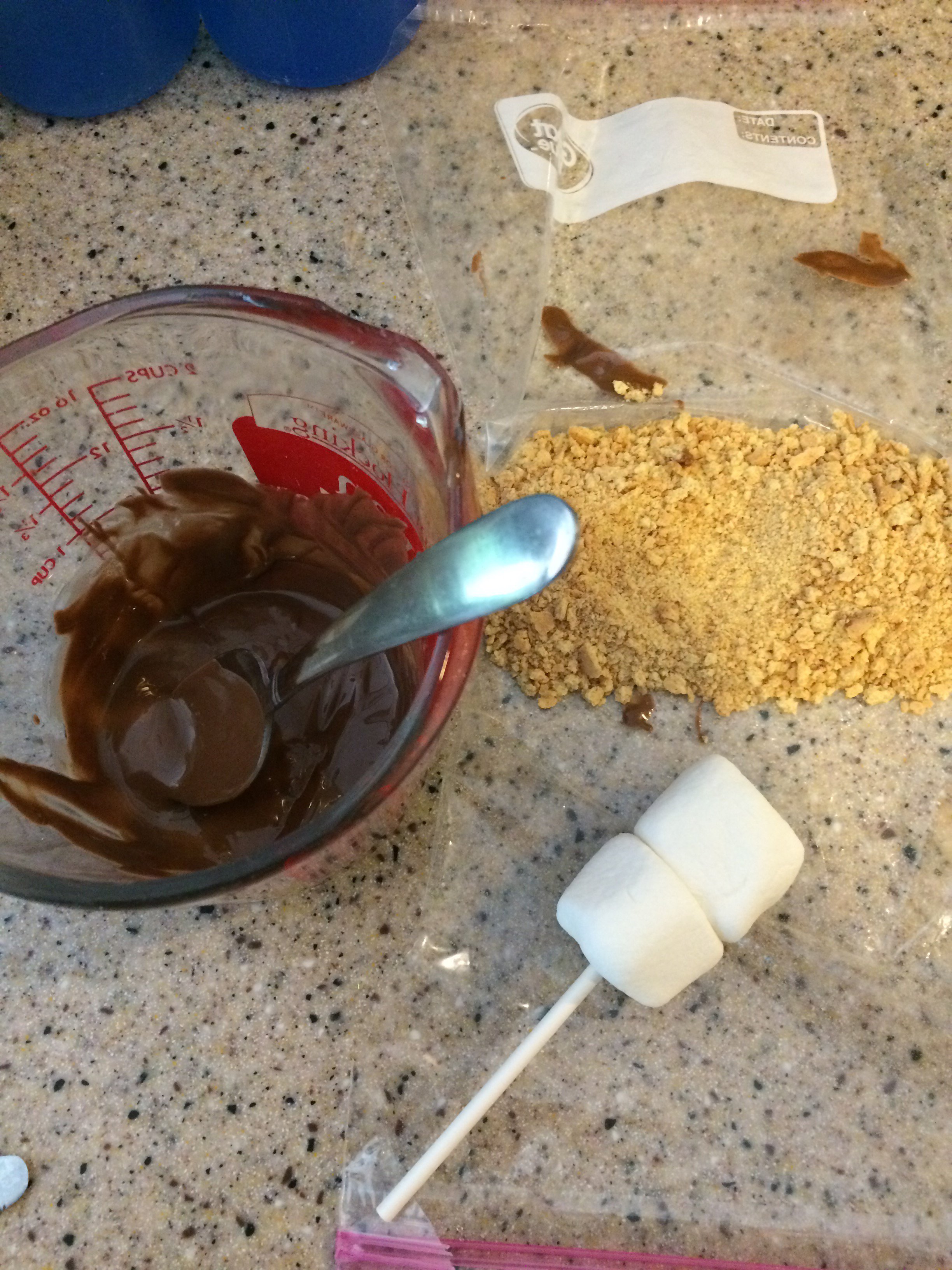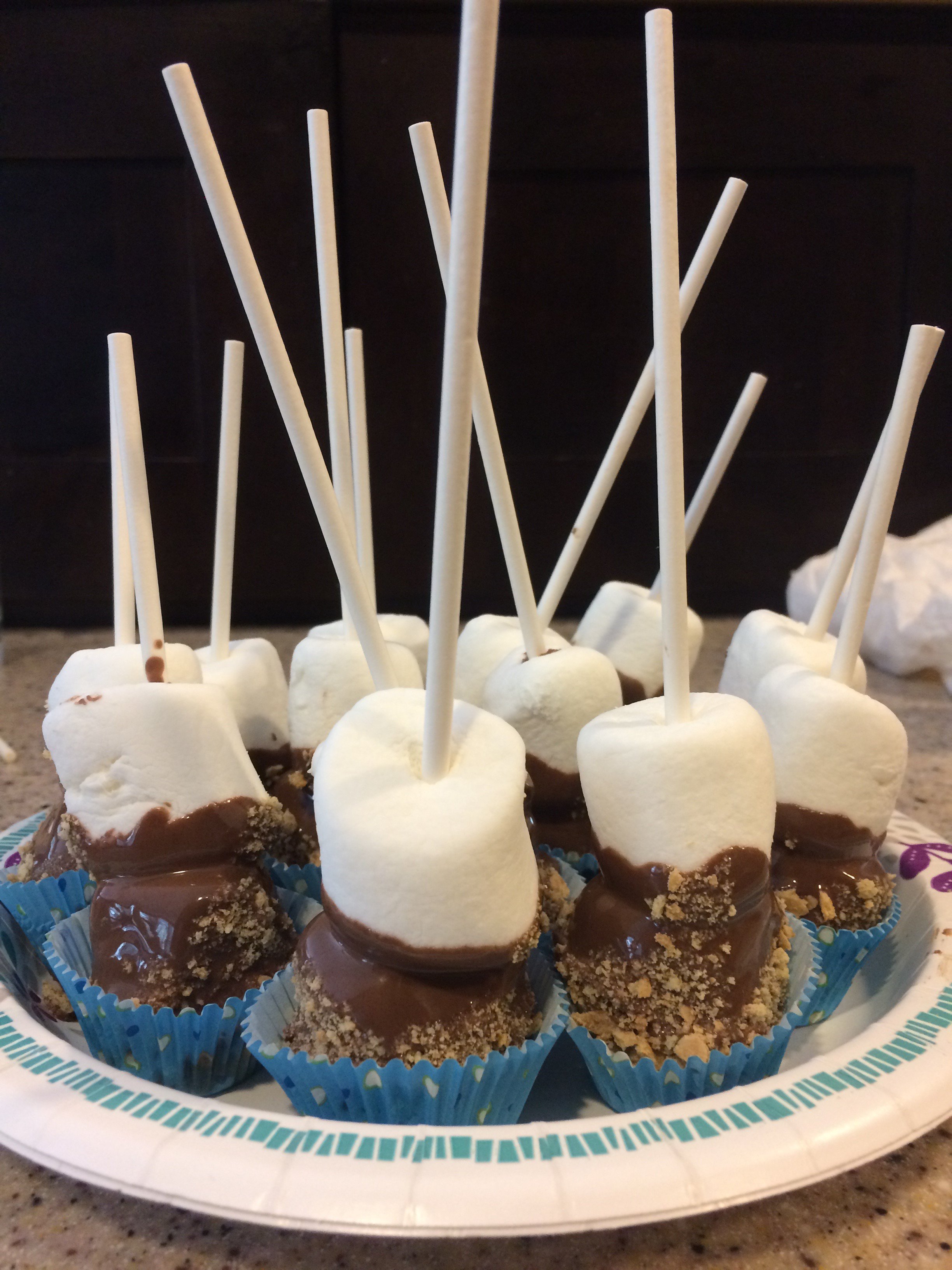 The S'mores Pops were a hit! Super easy too. Using lollipop type sticks, I put 2 large marshmallows on each stick. I crushed some graham crackers and put them on a small plate. Then I melted 2 chocolate bars in a cup, adding 1/4 teaspoon of shortening. Then I just dipped the marshmallows on the sticks in the chocolate (I had a spoon to help also), then quickly dipped them in the crushed graham crackers and put in mini cupcake liners to harden.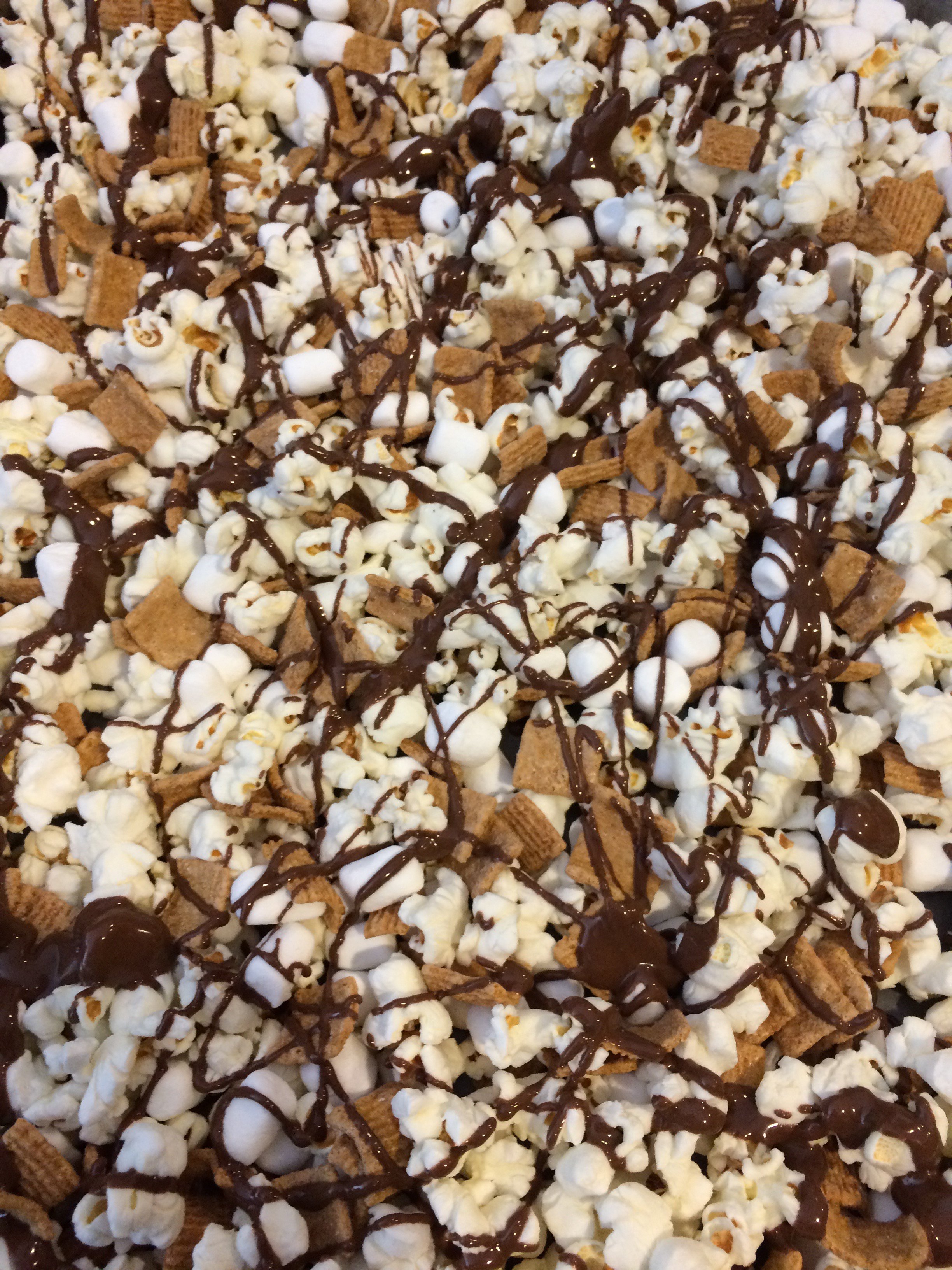 ​
The S'mores Popcorn is super yummy. We nibbled on it while we watched a movie outside. I just used popcorn that I bought (I know, I know...I usually pop my own, but I had a lot going on). I used the graham cereal again (and it was delish!), plus mini marshmallows. I mixed it all up and then melted a couple chocolate bars and drizzled it all over the mixture. I love the sweet and salty taste of this. 

For the S'mores Bars, we took the classic crispy rice treat, and substituted graham cereal, then added a chocolate bar (grating it first). The chocolate melted into the warm marshmallow and I was sure this was going to be good, but the cereal became too chewy. You can see these pictured in the top photo. It's the top left item on the plate. I think a better way to do this would be to use regular graham crackers and break them into pieces. We will try this another time.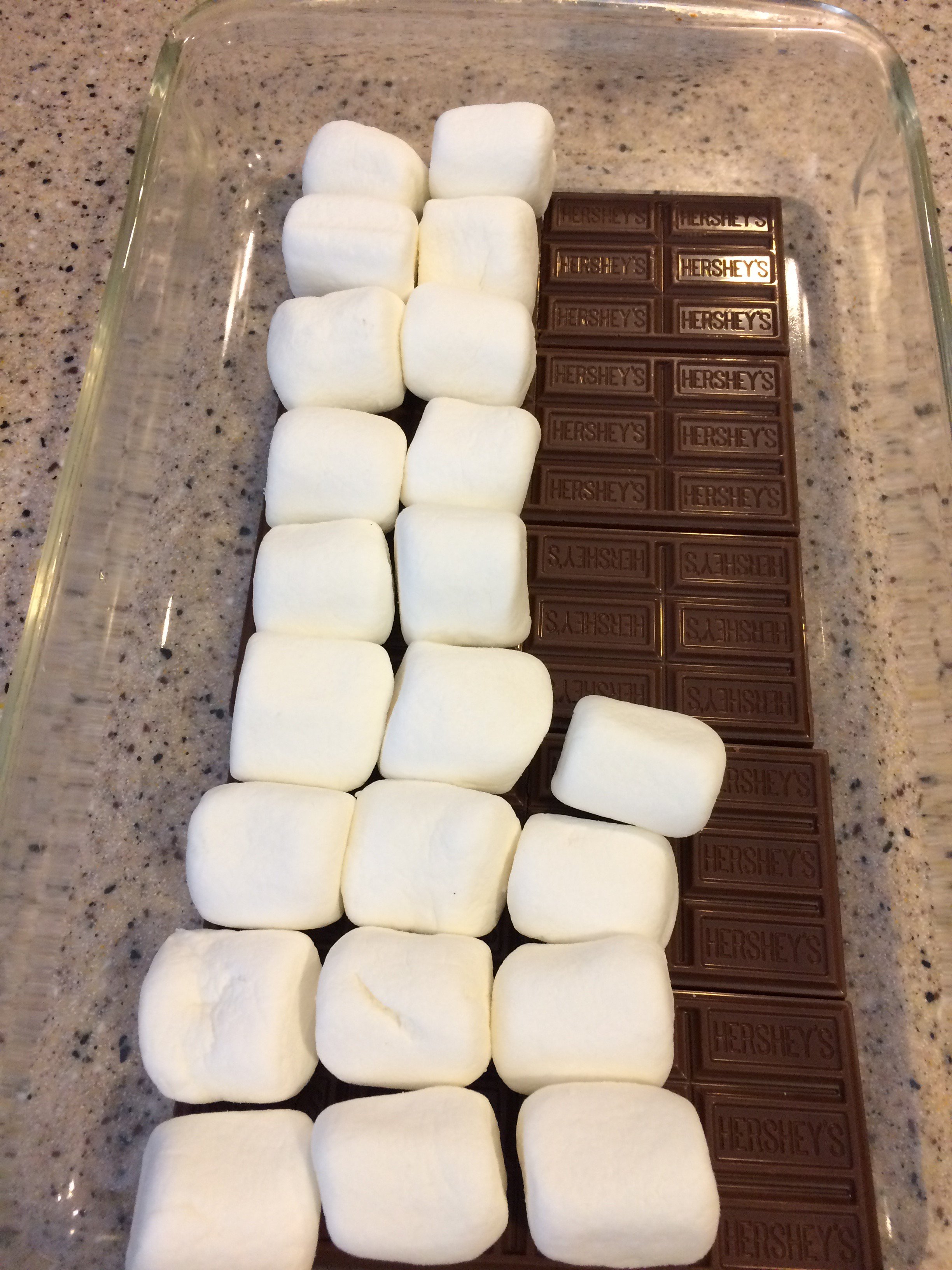 ​
The S'mores Dip was the best! It was the first to go, and it was the easiest of all of them. All I did was line the bottom of a pan with chocolate bars, then top them with marshmallows. I put it in the oven at 350 degrees for 10 minutes. The top of the marshmallows turned a nice golden brown and the chocolate melted. We used regular graham crackers to dip into the chocolate and marshmallow dip. Graham cookies or sticks would work well for this too. I wish I had a photo of the final product, but as soon as I took it out of the oven, everyone "dipped" in and I forgot all about taking a picture.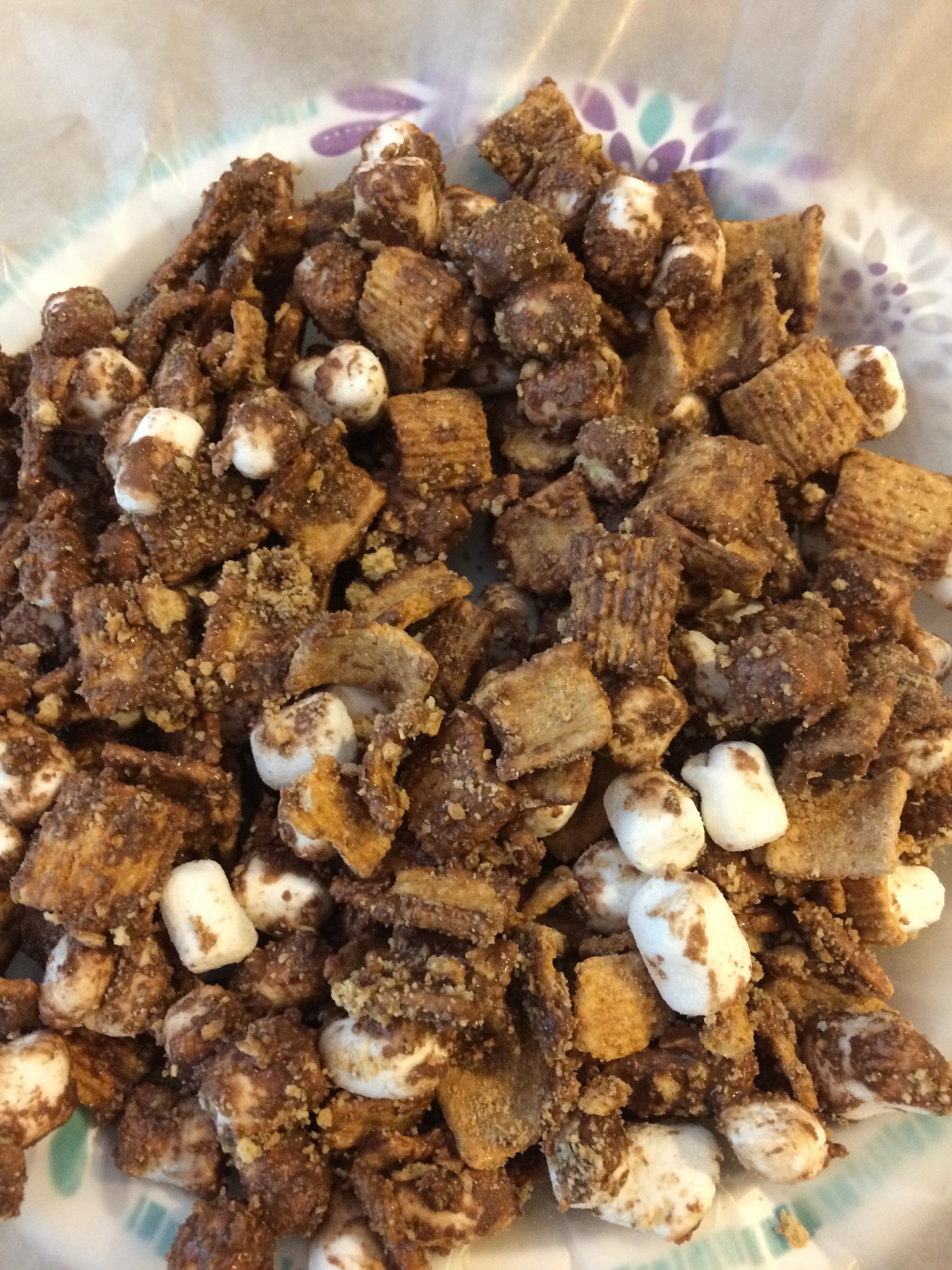 ​
I made the S'mores Trail Mix with graham cereal, mini marshmallows, and leftover crushed graham crackers. I mixed them together, then melted chocolate bars and drizzled it over it all and then mixed it all up. This had all the yummy goodness of graham crackers, marshmallows, and chocolate that everyone loves.