Our winners are Susan P. of Lowell, Lorianne M. of Dracut, Denise P. of Hooksett, Michelle D. of Chelmsford, and Emily L. of Hudson!
New England WizardFest is a fan-generated extraordinary event, created right here in Massachusetts, to celebrate the Spirit of a boy, "Just Harry", who was destined to be a great Wizard. If you're a Seeker of Magical Things, then THIS is the place where you belong!
Grab your wand, hop on your broom and come for a weekend of Wizarding Wonderment at the Best Western Royal Plaza Hotel in Marlborough, MA, November 2-3, 2019. Doors open at 10 AM.
November 2-3, 2019
Best Western Royal Plaza Hotel
181 Boston Post Rd W
Marlborough, MA 01752
We invite you to suspend disbelief and immerse yourself in this Wonderful World of Magic and Mischief! Take classes! Enjoy Great Entertainment! Make New Friends! Shop our amazing vendors and their Magical wares! Go home with a new Wand, a Cauldron or even a Spell or Two!
Hone your skills with advanced Wizard training! Can YOU defeat the Dark Lord in our epic Wizard Duel? Don't forget the Butter Beer!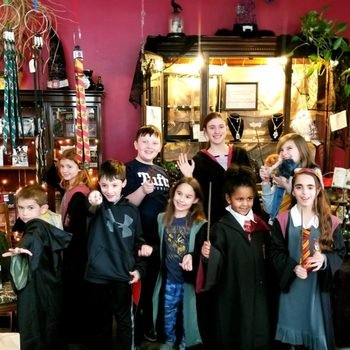 A Special Accio Afterparty for Wizards 21 and older takes place on Saturday night featuring music from New England favorites Draco and The Malfoys and Wizard Rocker Ashley Trix and The WZRDS! The Accio Party runs from 6-11 pm and includes a VIP reception with special themed drinks, bar service, cosplay and more.
General Day Admission includes admission to the festival, vendors, and daily entertainment.
Per person via online advance purchase: Adult: $10, child (6 through 12): $5, senior and military: $5
Family Fun Pack (two adults and two children): $25
Friends and Fans (three adult tickets): $25
Per person the day of the show: Adult $10, child $7
Accio After Party $10 per person. Includes access to exclusive festivities from 7 pm-11 pm Saturday evening. Adults 21 and older.
Premium Tickets:
Wizarding Student: includes Wizarding classes (class materials included), acceptance letter mailed to you, sorting and general admission, special student check-in with no waiting, and a keepsake 2019 Wizardfest Student Badge. For age 7 and up. $60
All-Access Child Pass: includes general admission, Wizarding classes, acceptance letter mailed to you, sorting, themed swag, and keepsake Wizardfest 2019 Lanyard. For one day, either Saturday or Sunday. $75
All-Access Adult Pass: includes general admission, separate adults-only Wizarding classes, acceptance letter mailed to you, sorting, themed swag, access to VIP Party and Accio After Party, and keepsake Wizardfest 2019 Lanyard. For Saturday only. Age 21+. $80
Enter to win a Family Fun Pack (2 adults, 2 children, general admission) to New England WizardFest, taking place at the Best Western Royal Plaza Hotel in Marlborough MA on November 2-3, 2019. FIVE winners will be chosen, and each will win one Family Fun Pack. Each winner will receive a single-use coupon code to use to purchase the Family Fun Pack online in advance. Winners must save their emailed receipt and present it at the check-in booth to receive their general admission wristbands. Winners agree and understand that their winning tickets cannot be resold by any means. Please see additional ticket information here.
This giveaway is open until 6 PM on Sunday October 27, 2019. One winner will be chosen randomly and notified via email on Monday, October 28, 2019 (please check your Spam folder!). This article will also be updated with the winner's first name and last initial and we will also post on our Facebook giveaway posts.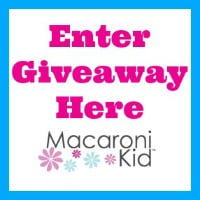 For two bonus entries:
Submit the entry form
AND
Like and comment on our Facebook giveaway post about the giveaway!
NO PURCHASE NECESSARY TO ENTER OR WIN. A PURCHASE OF ANY KIND WILL NOT INCREASE YOUR CHANCES OF WINNING. ODDS OF WINNING WILL DEPEND ON THE TOTAL NUMBER OF ENTRIES RECEIVED. VOID WHERE PROHIBITED BY LAW. DO NOT ENTER THIS SWEEPSTAKES IF YOU ARE NOT EIGHTEEN (18) YEARS OF AGE OR OLDER AS OF October 17, 2019 AND A LEGAL RESIDENT OF AND CURRENTLY RESIDING IN ONE OF THE FIFTY (50) UNITED STATES OR THE DISTRICT OF COLUMBIA. MUST BE A MACARONI KID SUBSCRIBER TO WIN. CLICK HERE FOR COMPLETE RULES.
Macaroni Kid Acton-Concord-Bedford-Lexington is a free weekly newsletter and website focused on fun events and information for local families.
We gather together all kinds of local family events and activities each week, and add useful information about classes, family-focused businesses, book and product reviews, recipes, crafts, school and camp guides and more.
Subscribe today to receive our email newsletter every Thursday!