Bring your Halloween candy to Chestnut Dental at 41 North Road in Bedford from November 1 to 8, and exchange it for a prize! Each person will also receive a ticket to enter a giveaway for a $100 American Express gift card! Candy will be donated to the VA Hospital.
Their office is open until 8:30 PM Monday to Thursday, 8-5 PM on Friday, and 8-3 PM on Saturdays.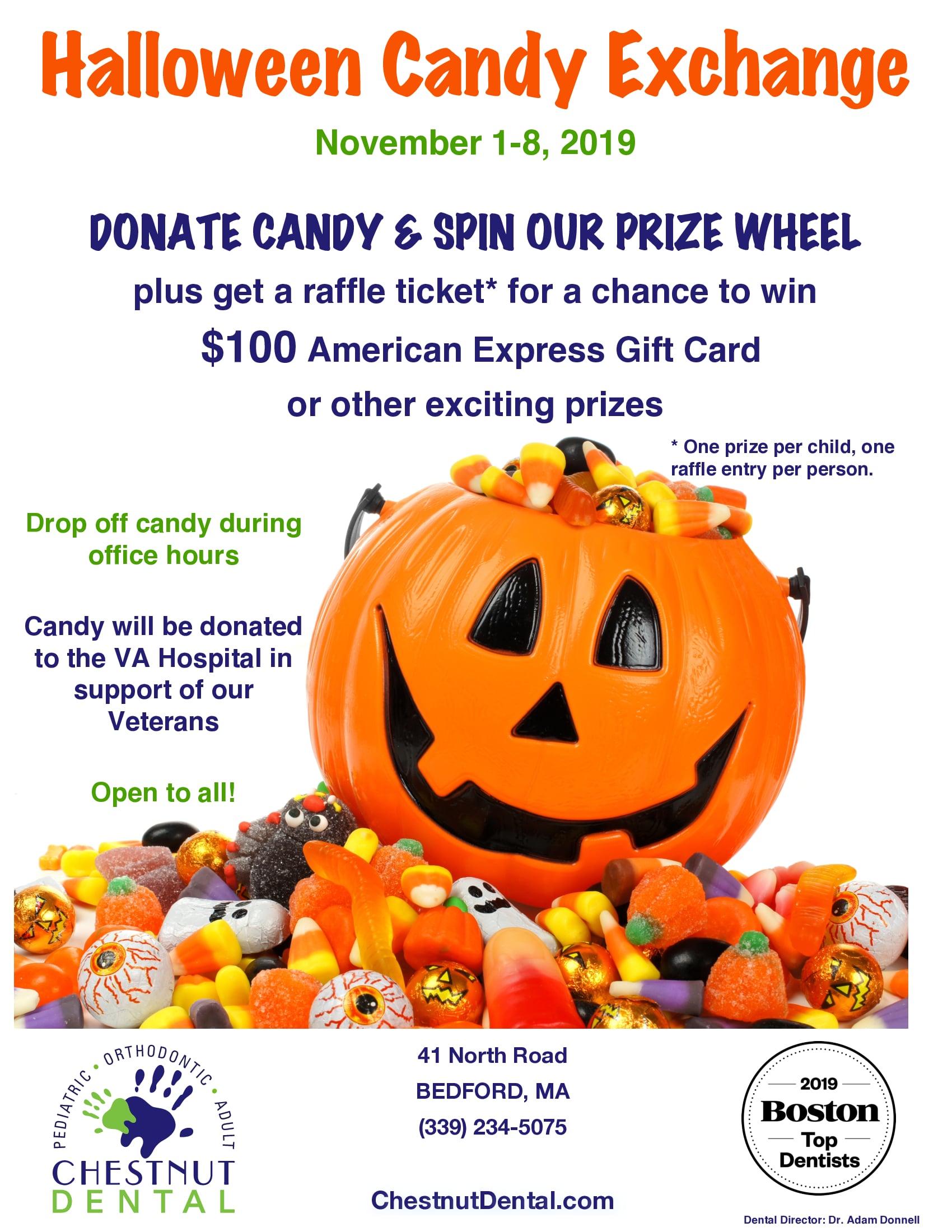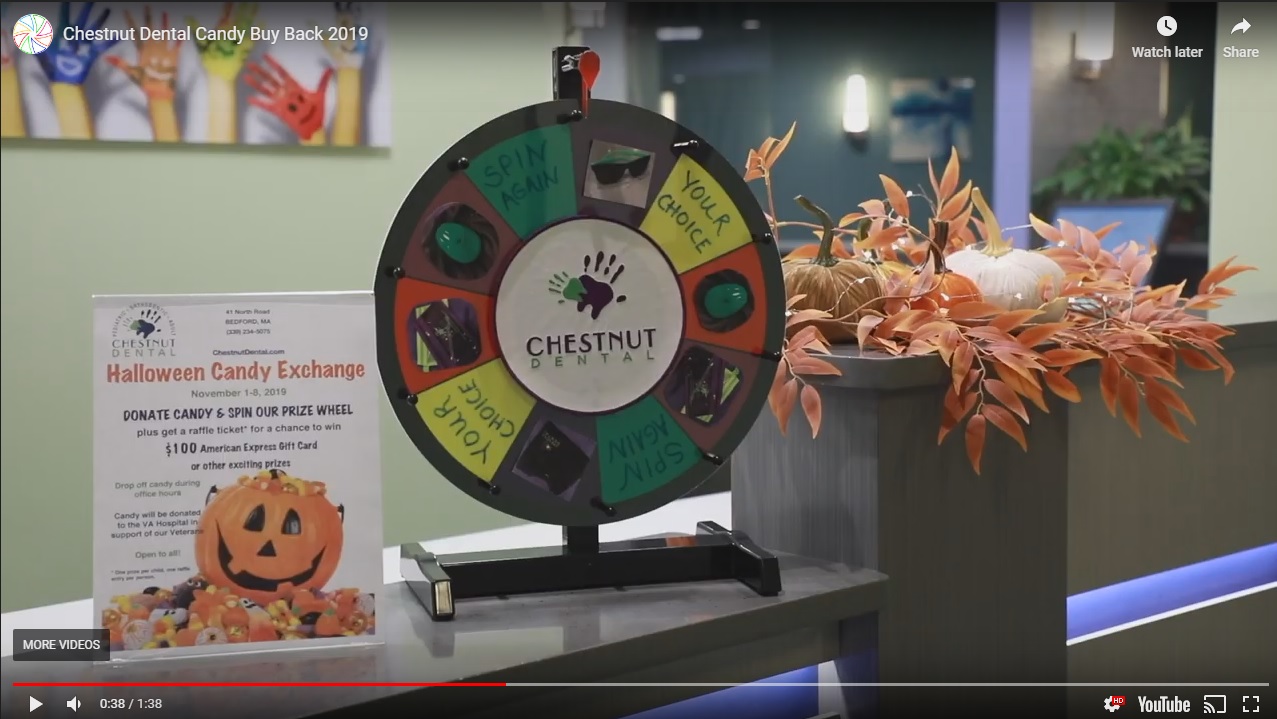 Chestnut Dental offers exceptional care for all your family's dental needs. Chestnut Dental specializes in pediatric, orthodontic, and adult dentistry. Our pediatric dentists are board-certified diplomates of the American Board of Pediatric Dentistry. Many of our dentists are locally trained at Harvard and/or Tufts, and affiliated with Boston Children's Hospital. Our warm, family-friendly approach to dental health delivers proactive preventative care that focuses on promoting a long-term, healthy smile to our patients of all ages.
At Chestnut Dental, our pediatric, orthodontic and adult dental specialists are happy to provide your entire family with comprehensive care to ensure a lifelong of dental health. We offer evening and Saturday appointments, and 24 hour emergency call coverage. Chestnut Dental is a private practice with locations in Bedford, Needham, and Franklin MA. We can't wait to meet you!

Chestnut Dental
41 North Road
Bedford MA
(339) 234-5075
Facebook: https://www.facebook.com/ChestnutDentalAssociates/
Instagram: https://www.instagram.com/chestnutdental8738/
YouTube: https://www.youtube.com/user/ChestnutDentalAssoc