Learning to swim is an important life skill that can save lives. SafeSplash Swim School of Lexington is honoring National Water Safety Month this May with a continued commitment to the health, safety and well-being of the children in our local communities.
Here are some tips to follow around water to help keep children safe.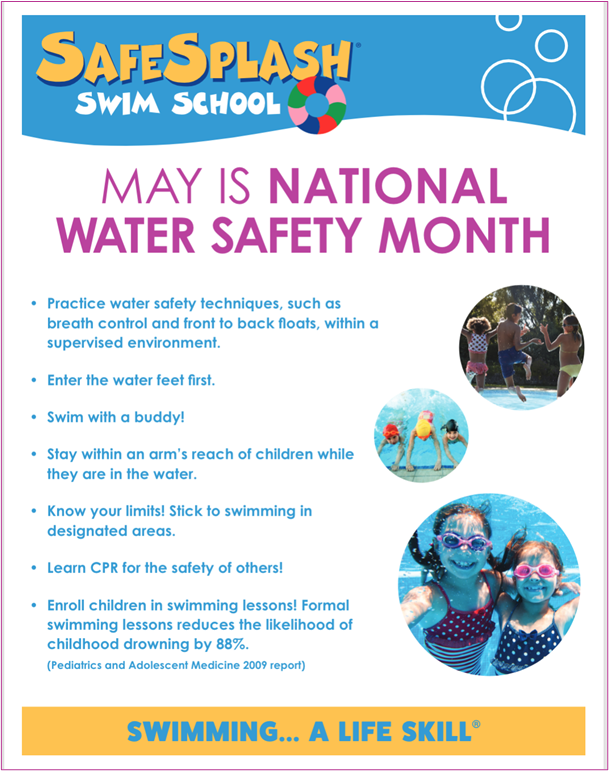 Drowning is the leading cause of unintentional injury-related death for children ages 1-4. That is a heartbreaking statistic that SafeSplash aims to reduce. With a proprietary curriculum consisting of 11 unique instructional levels, Safesplash swim lessons begin as early as 6 months old. By getting kiddos in the water at this early age, they can learn to love and respect the water from infancy, which will help them understand their limitations and encourage them to learn more. You can learn more about learn-to-swim classes for all ages on the SafeSplash website. And, parents, it's never too late to learn to swim yourselves. Whether you have a fear of the water or would like to strengthen your swim skills, SafeSplash can help you as well.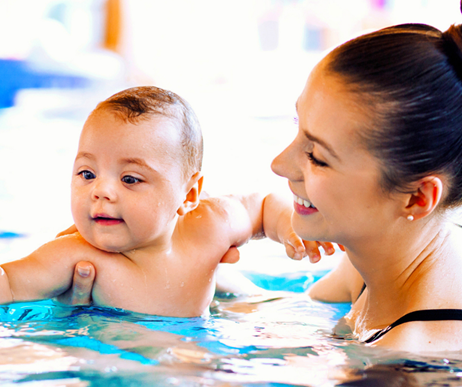 With Memorial Day approaching many private and community pools will be opening soon. SafeSplash Lexington can help children hone important swim skills and water safety techniques that may have regressed if they have not been swimming year-round. Being a strong, confident and efficient swimmer is one of the most effective water safety precautions you can take. Enroll today to prepare for safe summer swimming.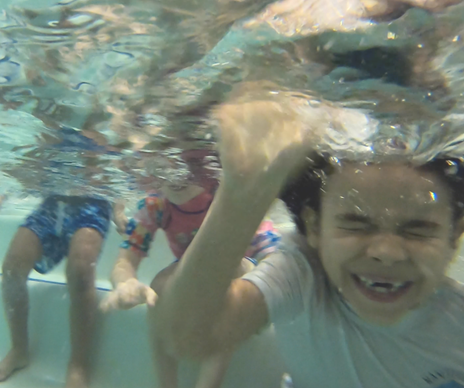 Safesplash lessons are taught on Thursday, Saturday and Sunday in the Aloft Hotel pool, which is fully enclosed and separate from the hotel lobby. The pool is accessible directly from the parking lot and no hotel guests are allowed during SafeSplash lessons.
For more information contact Jay Hickman at 603-945-1844 or visit the SafeSplash Lexington website. Follow the Facebook page to get a peek at some of the happy swimmers currently enrolled in classes.

SafeSplash Swim School
727 Marrett Rd
Lexington MA 02420
Website ~ Facebook ~ Send Email