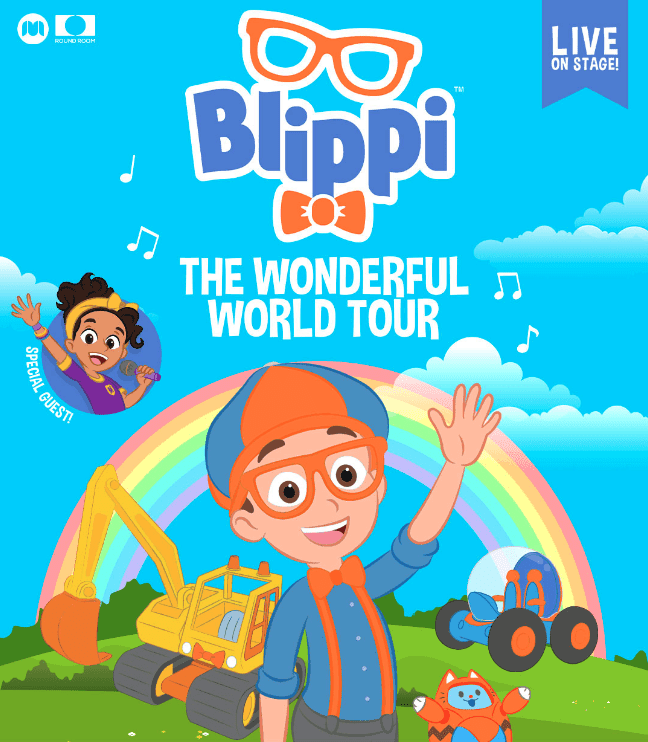 So, come on! Dance, sing, and learn with Blippi and special guest Meekah as they discover what makes different cities unique and special. Will there be monster trucks, excavators, and garbage trucks galore? You bet! So get ready to shake those wiggles out and OJ Twist your way through this brand-new musical party!


Tickets are $19.50-65.50 depending on seat location.
The show runs approximately 60 minutes plus a 20 minute intermission halfway through the show and is appropriate for children of all ages.
Show time:
Wednesday, May 31st
6 PM - 8 PM
Lowell Memorial Auditorium
50 East Merrimack Street
Lowell MA 01852
Macaroni Kid Acton-Concord-Bedford-Lexington is a free weekly newsletter and website focused on fun events and information for local families.
We gather together all kinds of local family events and activities each week, and add useful information about classes, family-focused businesses, book and product reviews, recipes, crafts, school and camp guides and more. We proudly serve thousands of families in Acton, Bedford, Boxborough, Carlisle, Concord, Lexington, Lincoln, Maynard and other surrounding communities.
Subscribe today to receive our email newsletter every Thursday!

Follow us on Facebook, Instagram or Twitter.
Advertise with us to connect with thousands of local families!